If you are blessed by this Ministry please support it.
Send whatever you can, $5, $10, $100, $1,000, $10,000, $20,000, $50,000...whatever the Most High puts on your heart.
May you be blessed By the Most High.
Sherry Shriner
P.O. Box 531
Carrollton, Ohio 44615
or Via Credit Card
Donate Via Credit Card at My Page - http://www.gofundme.com/fightback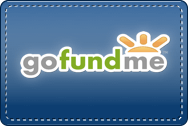 Help Support This Ministry you can also use Postal Money Orders, Checks, Cash (wrap in paper or foil), E-Check or Send Donations using your credit card via Western Union online and thank you very much for your tithes, alms, offerings, and support.
***Please only use Western Union or Money Grams for donations of $100 or more. Thank you.
International - Please Donate via Send Bank Check, Western Union or Money Order
If you can donate larger perhaps $5,000, $10,000, $25,000 please send a bank's Cashier's check...thank you.
Contact - sherry_shriner@yahoo.com